Strength Coach Podcast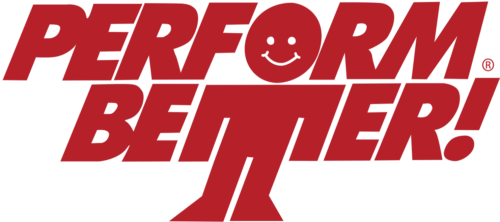 The HUGE Summer Sale is On! Click here for more info.
---
Highlights of Special Episode 345.5

Vince Gabriele, owner of Gabriele Fitness and founder of Fitness Business University and Kiss Marketing
"The Greatest Referral Idea Ever Created in the History of the Fitness Industry"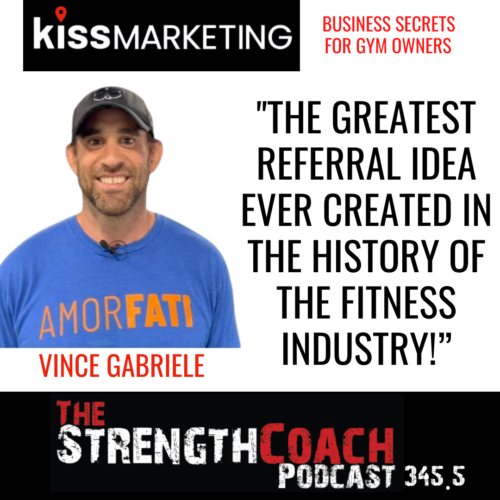 We spoke about:
The system behind getting referrals
The problem with the way most gyms think about referrals
The best time of year for this referral idea
How much should we be working on referrals
What to include
How to package it- The delivery is everything
The follow up
Much More!
Test Vince's Coaching Program and get the entire system he spoke about on the show…60 Days For $1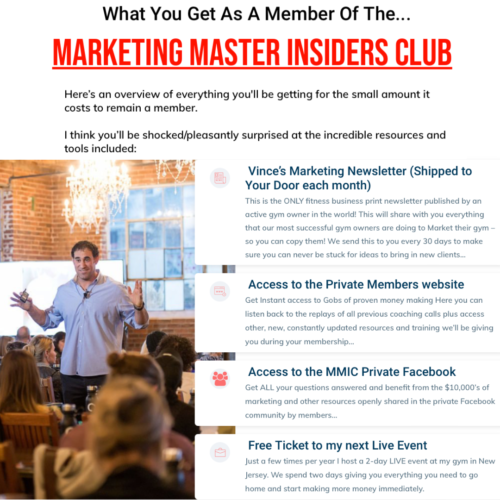 ---
Partner Offer from AG1 by Athletic Greens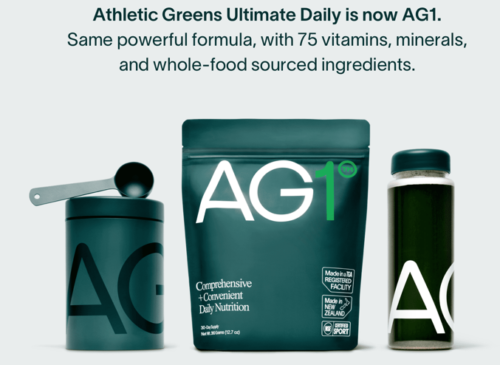 Subscribe and get a 1 year supply of Vitamin D, 5 Travel packs and 20% off
---
Thanks for Listening!