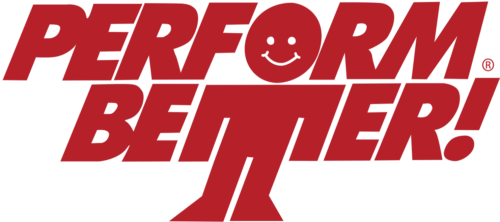 Get the App! Click here for more info.
---
Highlights of Special Episode 334.5

Vince Gabriele, owner of Gabriele Fitness and founder of Fitness Business University and Kiss Marketing

"The 5 Key Ingredients to Get 10-20 Small Group Training Clients Per Month"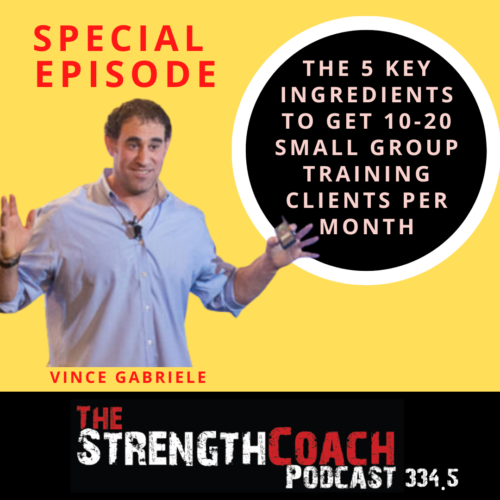 We spoke about:
"Marketing, Message and Multiple Media"

Clarity with your target market

Simple messaging

Message to market match- get them to say "I feel like they were talking to me"

Having a pre-thought out marketing plan

Having multiple methods- the Marketing Glove

Keeping Score

What he will talk about in his Masterclass on May 14 and 15

much more
Check out Vince's Masterclass on May 14 or 15

In This Live Masterclass You Will Learn:
- Get instant relief from any money worries when you see the exact marketing calendar template I'm using to get all of my new clients (...plus, learn how to get your hands on it for yourself)
- Where to look to get Small Group Personal Training Clients …happy to pay higher prices AND stay in your gym for years (and not weeks like most gyms)
- Discover the most reliable way to get a consistent flow of Small Group leads to your gym (without being a tech wizard and without needing to spend a lot of money on marketing)
- How to get a steady flow of Small Group Referrals...and get a look at my never seen before referral landing page that I send to our Small Group members
- How to become the highest paid gym in your area….without losing or turning clients away (plus, the story about how one of my clients paid for 3 college tuitions with one email)
Plus, get your first look at the 6-Week New Client Surge Program, that's about to go live…
---
Partner Offer from AG1 by Athletic Greens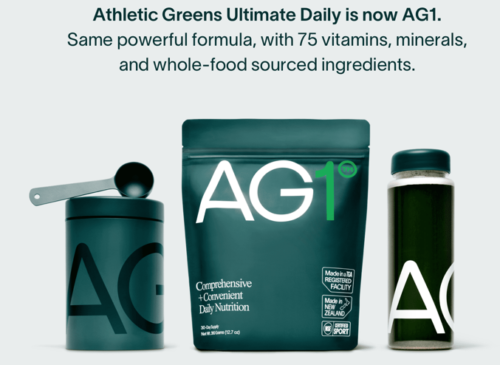 Subscribe and get a 1 year supply of Vitamin D, 5 Travel packs and 20% off
---
Thanks for Listening!