I am up on Thursday August 27th doing "7 Things I Learned from The Best of the Best"
---
Highlights of Episode 293

BodyByBoyleOnline.com "Hit The Gym with a Strength Coach" Segment
Matthew Ibrahim, Co-Owner, Director of Strength & Conditioning and Internship Coordinator at TD Athletes Edge in Boston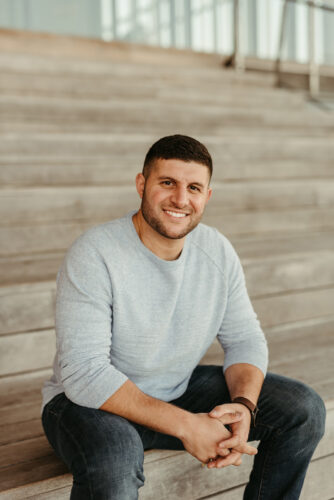 We spoke about:
Defining deceleration, landing and force absorption

Incidence of lower body injuries in sports as a sign for change pithing 5 key body areas

Are we forgetting isolated work?

The power of language and communication in coaching

Using Social Media as an educational platform
---
The StrengthCoach.com Coaches Corner with Coach Boyle
We spoke about:
The current situation at MBSC

New marketing ideas for the gym

the intern situation for summer and fall

"Corona Theatre"

Contrast Training
---
The Functional Movement Systems Segment

Geralyn Coopersmith finishes her 3-part series on "What to expect when implementing an FMS based approach at your facility." Today she talks about "Empowering your trainers to fully engage with an FMS based approach"
---
TrainHeroic "Data Driven Coaching Segment"

Luke Summers the CEO from the Power Athlete, is on to talk some best practices for creating an experience in online training.
Click here to start your Free 14 Day Trial.
---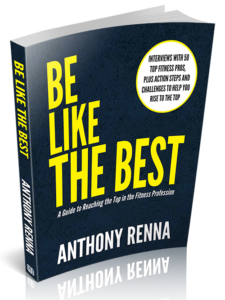 About "Be Like the Best"
During the last 12 years of interviewing many strength coaches, fitness professionals, physical therapists and gym owners, Anthony Renna has accumulated a rolodex of "The Best of the Best" in the fitness profession.
This book is a collection of interviews with some of those top successes. Through his conversations, you'll learn how they evolved in their careers, what habits and traits they believe made them successful, their goal setting processes, how they get through the hard times everyone faces and even some books to read and people they recommend following.
After each interview, you'll find a challenge or action step based on an important takeaway from each interview. These are designed to encourage you to build the habits to Be Like the Best on your journey to dominating in this profession.
As a fitness professional, you're already making an impact in your clients, athletes and patients. This book will help you stand out in a crowded field and help guide you on the road to success.
Go to BeLiketheBest.com for more info
---
Thanks for Listening!