Highlights of Episode 286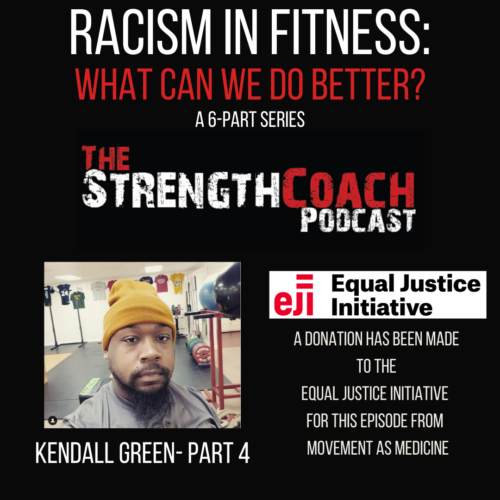 Kendall Green, Strength & Conditioning Coach and owner of Green Roots Performance, is on for part 4 of a 6-part series on Racism in Fitness.
We spoke about:
1. How he is doing during a really stressful and challenging time
2. His personal experiences with racism in life and the fitness profession
3. Why coaches need to state where they stand
4. The anxiety of being a black business owner
5. Accountability with athletes
6. What we can do to make things better

A sponsor for each episode in this series will donate $250 to the guest's organization of choice.
Thanks to Kevin Carr and Brendon Rearick of Movement as Medicine for their generous donation for this episode.
Anthony will donate $50 each episode as well.
Please consider donating.

Kendall has chosen the Equal Justice Initiative.

---
Thanks for Listening!