Highlights of Episode 265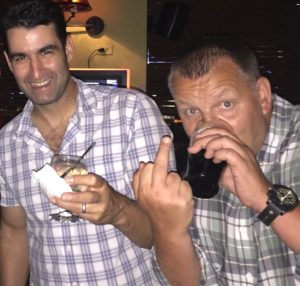 Look how hostile he is!
Alwyn Cosgrove takes over to interview Anthony Renna about his new book "Be Like the Best: A Guide to Reaching the Top in the Fitness Profession"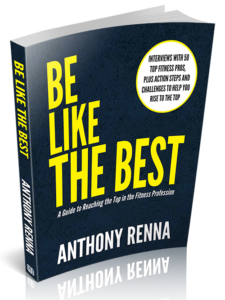 We talked about:
Self limiting beliefs and Imposter Syndrome
Being an "Author"
The idea behind "Be Like the Best"
Standing out in a crowded field of books
The "through line" with the interviews
Biggest takeaway from the book
Reverse engineering
and more
About "Be Like the Best"
During the last 12 years of interviewing many strength coaches, fitness professionals, physical therapists and gym owners, Anthony Renna has accumulated a rolodex of "The Best of the Best" in the fitness profession.
This book is a collection of interviews with some of those top successes.
Through his conversations, you'll learn how they evolved in their careers, what habits and traits they believe made them successful, their goal setting processes, how they get through the hard times everyone faces and even some books to read and people they recommend following.
After each interview, you'll find a challenge or action step based on an important takeaway from each interview. These are designed to encourage you to build the habits to Be Like the Best on your journey to dominating in this profession. As a fitness professional, you're already making an impact in your clients, athletes and patients. This book will help you stand out in a crowded field and help guide you on the road to success.
---
PRE-ORDER Your Copy of "Be Like the Best"
Buy the book from either the publisher, On Target Publications (our preference) or Amazon then forward your purchase receipt to BeLiketheBestBook@gmail.com to receive your bonuses including:
BONUS 3– Access to 10 of the audio interviews that Anthony did with the contributors (5 are previously unreleased!).
They are the full interviews that you can listen to right away as while you wait for the book to ship.
Get a copy from
On Target Publications
(our preference) or
Amazon
then forward your purchase receipt to
BeLiketheBestBook@gmail.com
to receive your bonuses.
---
Thanks for Listening!